Michelin Starred restaurant Reading Berkshire
---
The Story and History of one of Readings Best Restaurants
The Story and History of one of Readings Best Restaurants
L'Ortolan has a rich culinary history having been home to no less than five Michelin starred chefs since it opened as a restaurant 38 years ago. We have taken a little time to retrace the history of building and its famous chefs on its journey to where it is today.
1840
Built around 1840, in the style of the Gothic revival, the original building didn't look anything like it does now. It had three floors in those days and was used as a school for children during World War 2. Sadly it was hit by a stray bomb and is thought to have suffered a fire completely destroying the upper floor. Wartime restrictions meant that the pitched roof couldn't be rebuilt and it has remained as a flat roof ever since.
1939
Previously a vicarage, the building was sold by the church in 1939 and became a private house, which it remained until late 1978 when it was bought by Mr Richard Milton Sandford.
1978
CHEF: RICHARD SANDFORD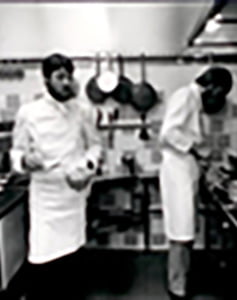 The building was completely renovated by Richard and his father and opened a short while later as the restaurant 'Milton Sandford' with the aim of gaining a Michelin Star. It took three years but in 1982 the restaurant was awarded its very first Michelin star, one of only 17 in the UK at the time. Richard's style of cooking was very different from today but still had its roots in France after his many years spent training in Parisian kitchens. The restaurant was much smaller seating just 30-40 covers but it was always packed to the rafters despite being tucked away down a country lane with just the Church and a couple of other houses in sight, and little or no signage.
1985
CHEF: NICO LADENI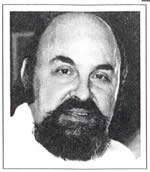 Richard sold the restaurant to Nico Ladenis in 1985, who left the then named "Chez Nico" after less than a year. In his statement published in the 'Caterer & Hotelkeeper' in September 1986 Nico was famously quoted as saying
'One night I walked onto the stage, took a look at the audience and decided I didn't want to perform any longer. I thought this was the moment to bow out'.
Even in the short time that Nico owned this Shinfield Michelin star restaurant it was rated 2 stars by the 1986 Michelin Guide and Egon Ronay's Lucas Guide.
1986
CHEF: JOHN BURTON RACE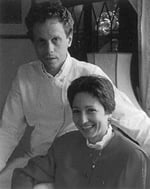 John Burton Race fulfilled his lifelong dream of opening his own restaurant when he bought the building in 1986 and renamed it 'L'Ortolan' after the small French songbird which was once a French delicacy but is now illegal to eat. During his 13 years at L'Ortolan, John Burton Race achieved his own two Michelin Stars. It was during this time that Alan had his first taste of L'Ortolan, joining in 1996 and working his way up to Junior Sous Chef before leaving to take up a post at Le Manoir aux Quat Saisons.
2001
IT Entrepreneur Peter Newman co-founded the restaurant as it is now with Alan Murchison in 2001, Peter as the owner and financier Alan as the head chef. The restaurant was closed for 3 months whilst a team of designers, builders, craftsmen and suppliers worked to get the restaurant open on time. Working within the constraints of a listed building this meant that no work could alter the appearance of the building or allow for any structural alterations without prior consent, which often took weeks.
PROPRIETOR: PETER NEWMAN
The kitchen was equipped with state of the art facilities including a stove originally destined for Heston Blumenthal's kitchen which turned out to be too big so Peter purchased it for a hefty £110,000.
In September 2001 L'Ortolan opened as a destination restaurant, consisting of four main areas; bar, main dining room and two conservatories.
Bringing his experience from Le Manoir aux Quat Saisons to establish a kitchen of excellence, Alan quickly restored L'Ortolan's reputation, covers grew and a coveted Michelin star was awarded in 2003. The star has been retained ever since.
2003
CHEF: DANIEL GALMICHE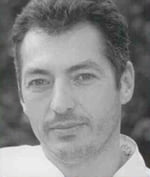 By summer 2003 Alan took the decision to leave L'Ortolan based on personal and career development circumstances. Daniel Galmiche accepted the role of ExecutiveChef in August 2003 following the sale of Harveys restaurant in Bristol where Daniel had been Chef and Manager and gained one Michelin star.
2004
Daniel wasn't to stay long as shortly afterwards in February 2004, the restaurant was closed again for several months during which infrastructure services were renewed. Later that year, in September, the restaurant was reopened with Alan once again at the helm, this time as Executive Chef.
CHEF: ALAN MURCHISON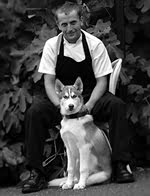 The 'Champagne Room' room takes its inspiration from the Charles Heidsieck Champagne house. In the centre of the room is a specially commissioned, bubble-etched, glass table on a bespoke oak beam which creates a truly original dining setting.
'Wine Cellar' has an atmosphere of grand theatre with dramatically rich, dark and warm colours creating a mature and opulent feel complementing the hand-painted Sicilian 'Magma' wine bottles adorning the walls.
2008
In 2008 when Alan wanted a new demonstration kitchen at L'Ortolan that would both match the quality of the restaurant, and be really practical to cook in, he turned to bulthaup Winchester. Owner and designer Stewart Carr was able to translate into reality Alan's vision for a kitchen studio that felt like a domestic kitchen in another of the upstairs rooms.
2014
Alan Murchison's last service on Christmas Eve marked the end of a 14 year era. He left a very strong and solid kitchen brigade in place, working like a well oiled machine with the front of house after an exceptionally busy December.
2015
CHEF: TOM CLARKE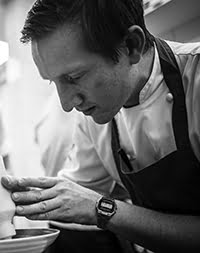 Having already been acting head chef at L'Ortolan for over a year, Tom Clark slipped easily into the head chef role in January with the full support of the rest of the team.
2018
CHEF: JAMES GREATOREX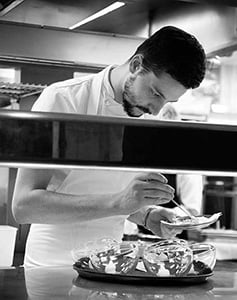 James joined us in July 2018 and came on board as a Sous chef. He worked around the kitchen experiencing all sections and working closely with Tom, they developed a strong team and continued to uphold our high reputation. Once Tom left, he felt he was ready to take the challenge of running the kitchen and is now putting his own stamp on our restaurant.