About L'Ortolan
---
The restaurant is situated in a grade II listed building
The restaurant is situated in a grade II listed building
Located in the village of Shinfield, near the M4's Junction 11, L'Ortolan is Reading's favourite fine dining restaurant. Our restaurant is popular with locals and visitors alike, and we guarantee you'll love the dishes served up by Head Chef James Greatorex in our Reading dining rooms. James aims to produce many mouthfuls of complementary and provocative flavours with every dish he cooks. In addition to our award-winning food our restaurant offers three uniquely styled function rooms for corporate and private events.
The restaurant is situated in a grade II listed building that is surrounded by stunning landscaped gardens. We are a short drive from Junction 11 of the M4 motorway, in the village of Shinfield, but if you need directions to reach us, just give us a call.
James Greatorex at L'Ortolan
Quality and flavour is always key
Quality and flavour is always key
James Greatorex has always had a strong connection with cooking and food stemming all the way from his childhood. Here at L'Ortolan James joined us in his first senior role and has now moved on to be our Head Chef. James and his team are constantly striving to offer the best produce and tastiest ingredients available – 'Whether it be the remarkable Scottish langoustine or our freshly picked garden herbs, quality and flavour is always key'
Whether you're looking for a romantically luxurious dining experience to enjoy with your partner, or want to make the most of your trip to Reading, you won't be disappointed by the delights offered by L'Ortolan and our head chef James in this Berkshire food destination.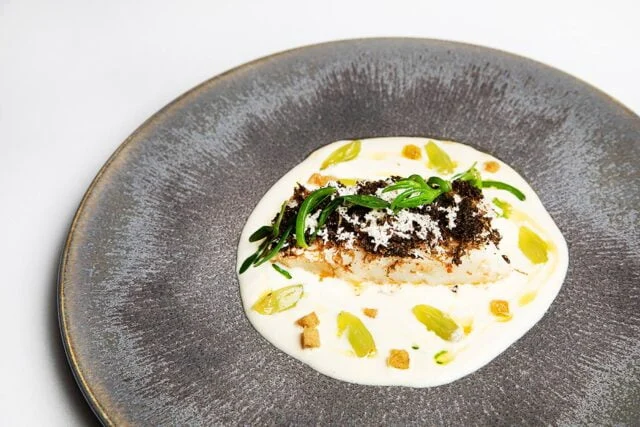 What's on Offer at L'Ortolan?
WHAT'S ON AT L'ORTOLAN READING
WHAT'S ON AT L'ORTOLAN READING
Our head chef James Greatorex in his Berkshire residence – L'Ortolan is a good enough reason alone to visit the restaurant, however our attention to detail goes beyond James and the crew of accomplished chefs we employ. We dazzle our guests with style and luxury from the second they step through the door – which is why we have three uniquely styled dining rooms for you to choose from: the Champagne Room, Glass Room and Wine Cellar.
We can host large parties by offering the Main Restaurant and Glass Room together, and we don't charge extra for the privilege of hiring an exclusive room. However, if you're hosting a select few guests, we're sure you'll be happy with what's on offer in our Champagne Room.
We're one of the best-rated restaurants in Berkshire thanks to the talent of our team, stunning location and magical atmosphere. This serves to make us the top choice for dining experiences, ranging from relaxed lunches to special occasions.
We thrive in providing our guests with new tastes, flavours and combinations at L'Ortolan however we do understand that sometimes not all foods suit everyone. We strive to cater for all types of dietary requirements and personal preferences and we are more than happy to tailor our menus accordingly providing we have prior notice. We pride ourselves on our newly introduced Menu Elegance designed to reflect the seasons for vegetarian and vegan diners.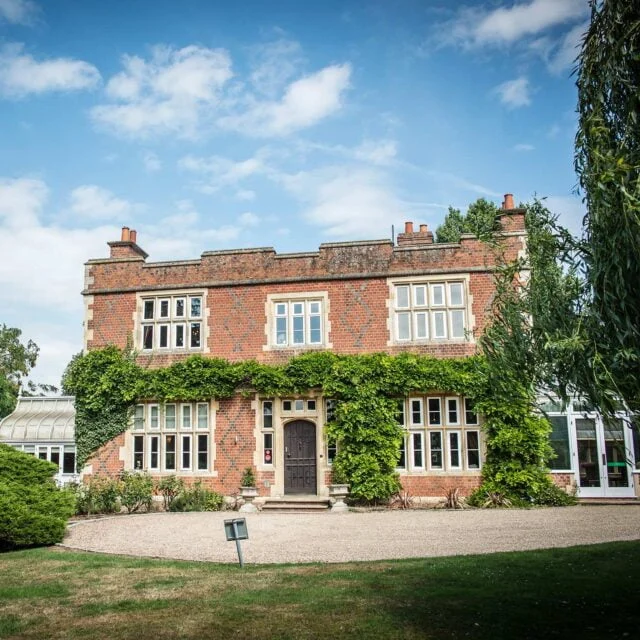 Discover more about the best restaurant in Reading
Five Michelin starred chefs since it opened as a restaurant 38 years ago
Five Michelin starred chefs since it opened as a restaurant 38 years ago
We're widely accredited as one of the best restaurants Berkshire has to offer because of the attention to detail we put into every aspect of our venue, from the stylish decorations and gardens to the unique culinary delights rustled up by our head chef James Greatorex.
Even though we close Sunday to Tuesday, we can host private events and gatherings on those days if arranged in advance. So, call us today on 0118 988 8500 to book your private event.