Chef's Experience Reading
Chef's Experience
CHEF'S EXPERIENCE AT TOP READING RESTAURANT
For one person to spend a day with the team in the fine dining kitchen at L'Ortolan and discover what really happens behind the scenes.
Learn new culinary techniques and skills whilst working with ingredients you may not have cooked with before. Ask as many questions as you like – the chefs enjoy sharing their passion for food!
Suitable for people with all levels of cooking ability. This is a fabulous experience, especially if you have only ever been on the other side of the pass!
Arrival is at 9.30am and after refreshments and a short briefing you will be straight into some 'hands on' learning as you assist the chefs with preparation of the lunch service.
Enjoy a light lunch on the Chef's Table before the guests start to arrive. See how the different elements of each dish come together as orders start rolling in. During lunch you will have the opportunity to work on the various sections of the kitchen and even attend at the pass with Head Chef as he calls 'service'.
If you are ready and willing, join the team again for the dinner preparation and service – most definitely not for the faint hearted.
Are you brave enough to enter the L'Ortolan engine room?
We are pleased to be able to offer a variety of Chef's Experience packages:
50% deposit required on booking.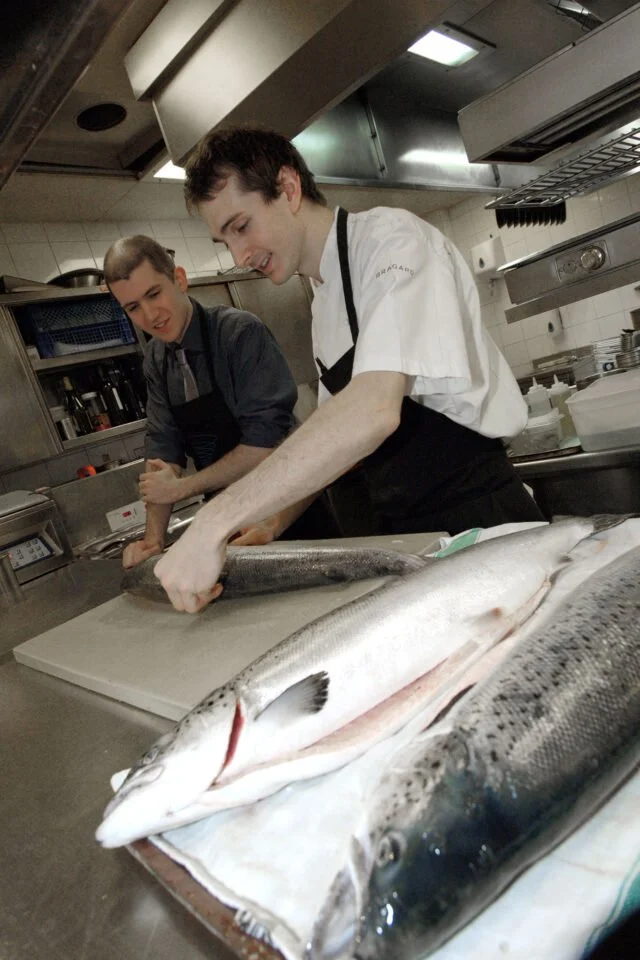 BRONZE CHEF'S EXPERIENCE – £296
---
Day in our kitchen learning tricks of the trade
Light lunch on Chef's Table during your experience
Lunch Menu for two – to be booked separately
Complimentary glass of Champagne on your restaurant visit
L'Ortolan branded apron
SILVER CHEF'S EXPERIENCE – £496
---
Day in our kitchen learning tricks of the trade
Light lunch on Chef's Table during your experience
Signature tasting menu for two – to be booked separately
Complimentary glass of Champagne on your restaurant visit
L'Ortolan branded apron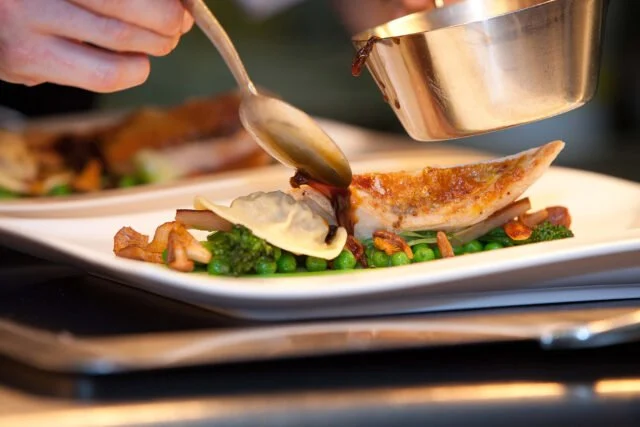 GOLD CHEF'S EXPERIENCE – £999
---
Day in our kitchen learning tricks of the trade
Light lunch on Chef's Table with the chefs
Signature Tasting Menu for Two with Wine flight – to be booked separately
Complimentary glass of Champagne on your restaurant visit
Chauffeur service to and from your booked meal in the restaurant (maximum £150 for return journey)
Cheese hamper from our local cheesemaker Village Maid and accompaniments
L'Ortolan branded apron