Festive Season at L'Ortolan

Serving Festive menus only from 22nd November till 23rd December. Our normal menus will return in the new year from 10th January.

Christmas Cocktail Masterclass – 8th December Friday

A Christmas cocktail masterclass is the perfect chance to get together and enjoy the festive period.

L'Ortolan's Annual Gala Day – 23rd December Saturday

Join us for a quintessential evening of fine dining.
L'Ortolan Reading's Fine Dining Restaurant
---
Fine dining restaurant in Reading
Fine dining restaurant in Reading
Relax in the luxurious, unique and timeless setting offered by one of the best restaurants Reading has to offer – L'Ortolan. In addition to private dining, we also offer biodynamic wines, corporate events and cooking experiences.
The L'Ortolan occupies a beautiful, Grade II listed building in the quaint village of Shinfield, just a short drive from Junction 11 of the M4.
Our restaurant has been operated by a series of Michelin-starred chefs since opening in 1984, and James Greatorex is our current – and very talented – head chef. When you walk through our grand Gothic front doors, you'll be greeted by warm, welcoming staff, and your taste buds will get an unforgettable treat.
If you want to enjoy traditional flavours mixed with contemporary recipes, you won't regret it when you book a table at one of the few fine dining restaurants in Berkshire.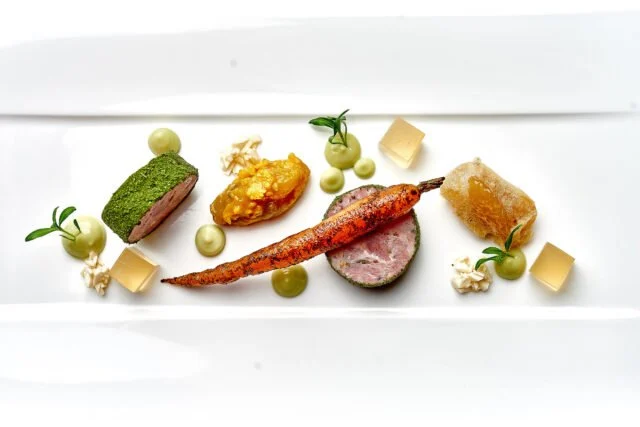 One of the Best Restaurants in Berkshire
---
We offer private dining experiences to families, friends and colleagues, and with three uniquely styled function rooms to choose from
We offer private dining experiences to families, friends and colleagues, and with three uniquely styled function rooms to choose from, we guarantee to have something that will impress. We don't charge a hire rate for private rooms, and we can accommodate up to 22 guests. We can serve up to ten courses and cater to any requirement. Alternatively, you could hire L'Ortolan in its entirety for parties of over 60 people.
If you'd like a dining experience with a difference, then you might consider booking the chef's table, which places you just 4 feet from the cooking action. You may also delight in the 'Chef's Experience', where you will learn how to create dishes like a professional with the L'Ortolan flair. Book a table at L'Ortolan regarded as one of the best restaurants in Berkshire.
LEARN MORE ABOUT FINE DINING RESTAURANTS IN READING
Our menu constantly evolves with new treats inspired by dishes from all over the world, all cooked and served by our Head Chef James. Plus, we're happy to offer recommendations if required, while our lunchtime menu is perfect for busy professionals who want to enjoy a touch of luxury in under an hour. Read more about restaurants Reading.
Discuss your restaurant requirements with our dedicated team today by calling us on 0118 988 8500.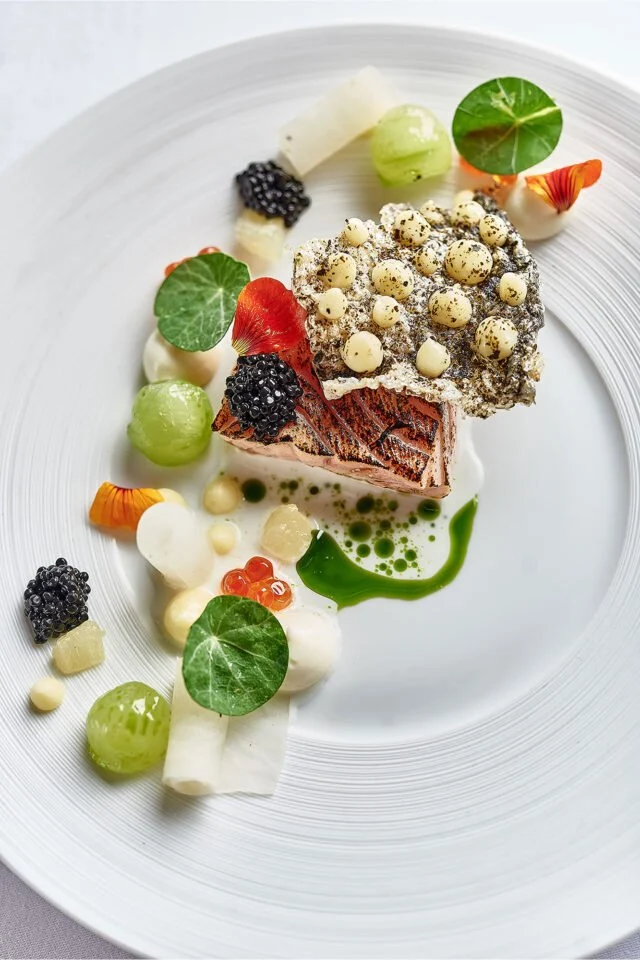 Dining at L'Ortolan Restaurant Reading
---
An Award Winning Restaurant in Reading
Our AA rosette, restaurant seats up to 50 guests and we offer a selection of menus from the lunchtime menu du jour to the more elaborate tasting menus with up to 10 courses. The popular midweek menus and lunchtime offers are great value for an anytime treat. Our sommeliers are on hand to recommend exquisite wine pairings to heighten the enjoyment of your dining experience with us.
INTERACTIVE DINING READING RESTAURANT
Sharing the taste and passion for food is very much a part of the L'Ortolan way. The Chef's Table is just 4 feet from the main pass in the kitchen and will sit up to 4 diners. They will enjoy the theatre and excitement of our busy kitchen in full service. More than that we offer a 'Chef's Experience' where you can spend a day in the kitchen working with our talented chefs preparing top class dishes.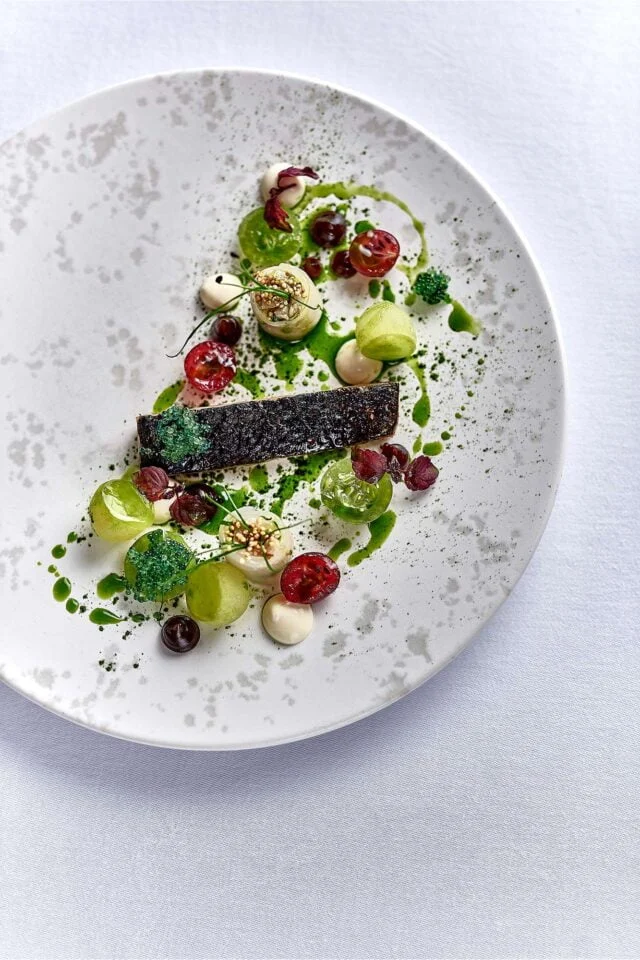 Private Dining Rooms at L'Ortolan
---
Private and Corporate Events Space Reading
Private and Corporate Events Space Reading
If you want to relish a private dining experience in Reading to celebrate a special occasion with family, friends or work colleagues in corporate events, then you will be interested in hiring one of our three, uniquely styled rooms. The 
Champagne Room
, 
Glass Room
 and 
Wine Cellar
 are perfect for any purpose, whether you're hosting the extended family or treating a client to a truly special meal. And you'll find a variety of exquisitely crafted dishes on our menu whatever room you choose.